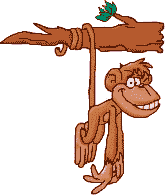 Live Virtual Zoo
Zoo Mobile App
Adopt Our Animals
---
We regret to inform that as per the Government Orders (Ms). No 346 dated 18.4.2021, Arignar Anna Zoological Park will remain closed to the public from 20.4.2021 until further orders.
However you can still contribute to the animal welfare by adopting our animals.
Adopt Animals Online
Welcome to Arignar Anna Zoological park
Welcome to Arignar Anna Zoological park
Arignar Anna Zoological Park is one of the modern and scientifically managed zoos spread over an area of 602 hectares (1,490 acres), including a 92.45-hectare (228.4-acre) rescue and rehabilitation centre, the park is the largest zoological park of the country located at Vandalur, Chennai (12.87917°N, 80.08167°E). This zoo has attained excellence as a dynamic nature conservation centre by promoting breeding programme of rare and endangered species of the Western and Eastern Ghats. It plays a vital role in encouraging the people to develop a caring attitude towards flora and fauna. AAZP also facilitates excellent public service, recreation, and also provides eco-awareness to public through the Zoo School. In experiencing the existence of wild animals, this zoo is one place which gives a live experience of knowing the habitual expressions of almost 2600 animals including many endangered and exotic species. Arignar Anna Zoological Park, famously known as "Vandalur Zoo" is one of the proud asset of Tamil Nadu, it attracts more than 21 lakh visitors every year from across the country and the world.
How To Reach Us
The park is located at Vandalur in the south-western part of the Chennai Metropolitan Area, about 6 kilometres (3.7 mi) from Tambaram, 4 km from Mudichur 4 kilometres (2.5 mi) and about 15 kilometres (9.3 mi) from Chennai Airport. The main entrance of the zoo lies on the eastern side of the Chennai–Trichy Highway (National Highway 45), also known as the Grand Southern Trunk (GST) Road, near its intersection with the Vandalur–Kelambakkam Road. The Vandalur railway station of the Chennai suburban railway network is located at the north-western side, about 1 kilometre (0.62 mi) from the main entrance of the park.
Gallery